back to Cases
12/24/2016
Medical History
PatNum: 104
Male
Age: 88
Cause of Death: unknown
Patient had dementia, was frail, and was on hospice. The two sons had worked for months to get some sort of cryopreservation. Their mother finally consented to have the brain donated, but was more resistant to shipping the entire body. The sons could not afford a standby, so they instead did a lot of work on their end to put arrangements in place. This involved shopping around for a funeral director willing to perform a perfusion and finding people to perform the removal of the brain. With some luck, they found both. Most cases do not work out nearly this well. Over the course of a few months, we sent the funeral director PBS powder, heparin, formalin, glutaraldehyde, and instructions.
Timeline
12/24/2016 Saturday 01:05 local time - Cardiac arrest
01:15 - Ice bags placed around head and neck
02:00 - Pronounced.
02:15 - Funeral director placed body in metal shipping container and surrounded entire body with ice.
03:30 - Start of washout at funeral home with PBS. Could not locate heparin, but no clotting was observed.
04:30 - Start of perfusion with 16 L of 10% NBF and 3% glutaraldehyde.
13:15 - Because it was Christmas Eve, the planned pathologist was unavailable to remove the brain for the next three days. The funeral director fortunately had extensive experience with that procedure and was willing to do it herself. Brain removed and placed in formalin in refrigeration.
1/5/2017 Thursday 10:54- Brain arrived at OC facility. Most surface vessels were visibly clear of blood and the tissue was very firm and well fixed. The cerebellum was not perfused as well. Transferred to new container with fresh chilled 10% NBF and 3% glutaraldehyde. Placed in refrigeration.
1/17/2017 - Performed CT scan to obtain initial radiodensity numbers.
1/18/2017 - Began cryoprotectant diffusion ramp with ethylene glycol and DMSO.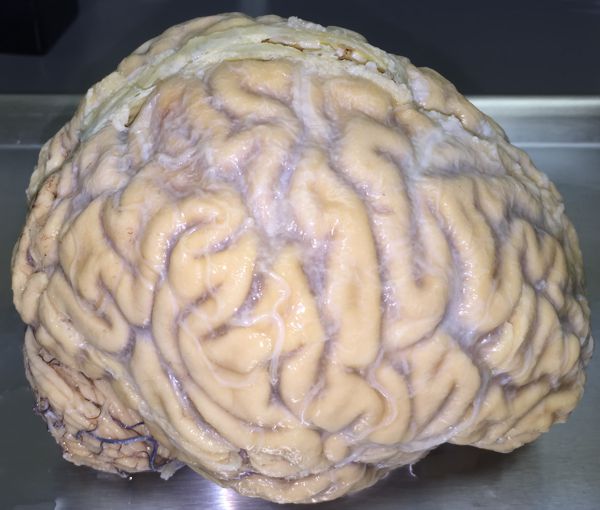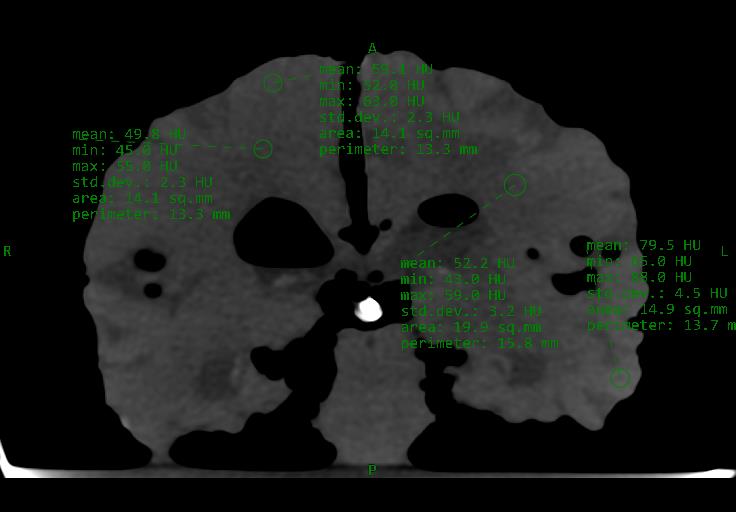 fig. CT scan 1/17/17, prior to cryoprotection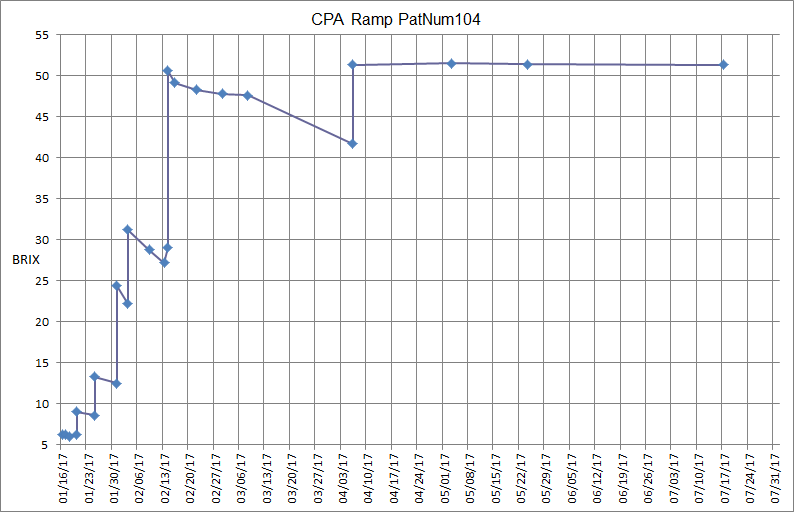 fig. CPA Ramp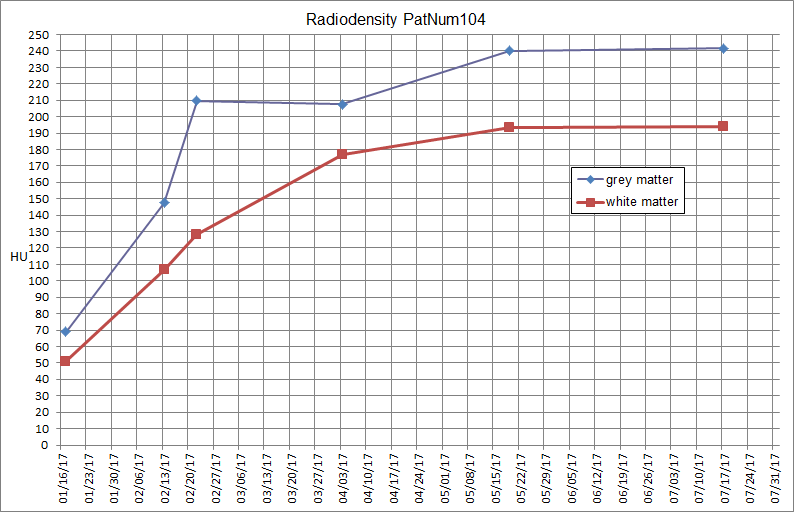 fig. Radiodensity
Discussion
Because molecular stabilization with aldehyde began only 3 1/2 hours after cardiac arrest, there may be some preserved memories in this brain. On the other hand, asking the funeral home to perform an unfamiliar procedure was a bad idea. If we have another case like this, we will not ship out any chemicals. In this case, it would have resulted in earlier removal of the brain by the funeral director who was already familiar with that procedure. Instead of perfusion, this brain would have been immersed in formalin. While the fixation would arguably not have been as good, it would have been faster and less risky. For example, the funeral director did have significant difficulty removing a fixed brain, and this caused damage.